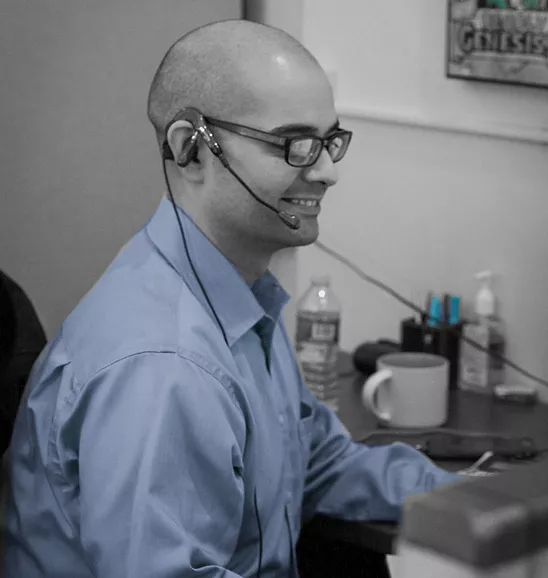 At Tavelli Co., Inc, our mission is to collect money the right way, through implementing innovative practices, hiring experienced people, and improving business decisions through analytics. We provide peace of mind to all involved by collecting money with professional and respect.
If your business has trouble collecting money from another business, you have come to the right place. Tavelli Co., Inc.'s third-party business debt collection agency specializes in B2B debt collection and resolution. Our third-party business debt collection program is tailored towards small to midsize businesses, including, but not limited to: lumber suppliers, materials and construction providers, advertising agencies, wholesale food suppliers, software companies, trucking companies, staffing companies, heating and air services, and other commercial businesses that operate on credit.
What Our Clients Are Saying
Our Methodology
Our methodology begins with an initial consultation, during which we discuss your unique situation. If your debt qualifies for our service, we review all related documentation, research the opposing business, identify the responsible parties involved, and initiate a customized collection strategy.
Throughout the collection process, we maintain contact with you through web based and verbal updates to keep you informed on our progress. In the initial 30 days from collection assignment, we mail demand letters and perform collection calls. Our collectors demonstrate the utmost professionalism and are trained to protect the integrity of your business every step of the way.
We always aim to maximize the return on the debt you are owed and attempt to collect payment in full, but there may be unique circumstances where payment arrangements or settlements are necessary. In these cases, we manage payment arrangements or negotiate an appropriate settlement, with your approval. If collection attempts are unsuccessful and ability to pay has been identified, your case may qualify for our outside legal service. Our outside legal service has additional fees, but a suit is only filed when we have your authorization and we are confident in the success of our case.
Large Claim Business Debt Collection
Because large business collection debts are usually more complex, our founder and CEO, Robert Tavelli, personally oversees all B2B debt collection claims that exceed $10,000. Over the last 37 years, Robert has utilized his commercial collection experience to collect millions of dollars for his clients using his tried and true collection methods.
Robert's method starts with identifying and investigating the responsible parties to gain an understanding of the root problem standing in the way of payment. He will then come up with a custom collection strategy to bring the debt to a resolution. While his success rate is extremely high, there are instances where a debt is uncollectible due to issues that occurred when credit was initially granted. If this is the case, Robert will report back to you any issues identified, so that your business can improve your credit granting process and avoid future bad debt.
Features
Experienced business debt collectors

Skip tracing & investigation

Credit analysis

Client web-portal

Large claims overseen by Robert Tavelli

Collection litigation (if needed)
Benefits
Trusted collection partner

Collect more money

Reduce collection costs with early-out window

Maintain good customers

Identify process improvements
For business debt collection inquiries, please click here: