Checklist to Ensure You Hire a Qualified Debt Collection Agency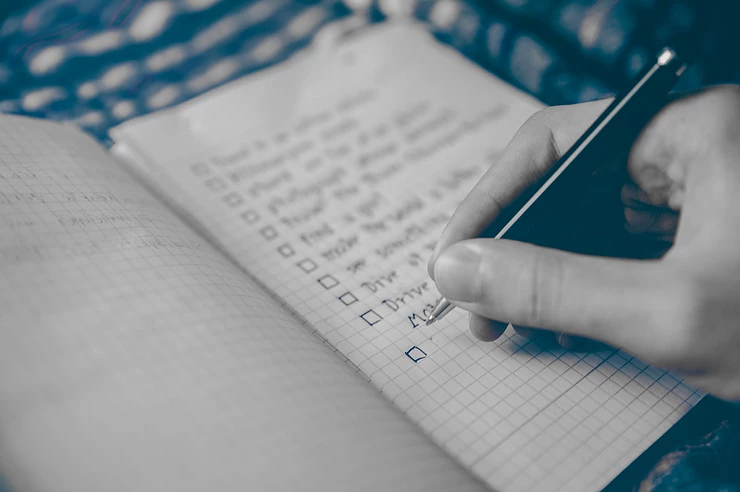 'Time is money,' as the old saying goes. And as uncollected accounts pile up, the time and resources necessary to collect on them diminish. Hiring a debt collection agency will inevitably become the most cost-efficient method to increase profit on these accounts. However, not all debt collection agencies are created equal. That is why it is important to have a plan for hiring the proper agency that helps you achieve your financial goals for your business.
Here are 15 tips to help you find the debt collection agency that's right for you:
Use Customer Service-Oriented Collectors
It is not enough for a debt collection agency to offer the service you need at the lowest price. They should align with your brand as well. That means you will want to choose a debt collection agency that prioritizes customer service, has a good reputation and possesses other qualities that align with what is important to your brand.
Inquire About the Agency's Quality Control Measures
Knowing how to hire a collection agency calls for knowing the measures it puts in place for managing its quality. That is why it is critical to inquire about the quality control measures that the debt collection agency has in place and follows. Ask about how they handle social media responses and verify their hiring practices. Do they do background checks on their employees? Ask if they record calls for training and quality assurance. All of these are valid questions to explore while searching for a quality collection agency.
Inquire About Web Portals
Find a debt collector that offers a web portal to help simplify handling multiple accounts. In order to get the most value out of an agency, you must not only find the right one, but you should also be able to maintain steady contact throughout the relationship. A web portal ensures efficiency and accountability. It makes it easy to upload bulk collection accounts at once and run reports to check on the status of your accounts.
Verify Insurance
Without the proper insurance, the collection agency you are looking to hire may leave your company liable, should they violate regulations or break any laws. So, it is critical to verify the insurance coverage the company has and ensure your company is protected from possible litigation, should the debt collection agency violate any rules or laws.
Verify Where the Agency is Licensed to Do Business
You want to make sure the debt collection agency that you choose can legally operate in the state where you need to collect on accounts. That is why it is important to verify the legitimacy of the debt collection agency you plan to hire.
Remember, each state has its own rules when it comes to the validity of a debt collection agency's operation. So, it is important that you use an agency that is knowledgeable and you check the state's collection protocols and procedures before you sign on with any debt collection agency.
Research the Agency's Specialities
Simply searching the web using the phrase 'debt collection agency near me' can bring up many results. Yet it is important to do your research beyond this. That means, if you are looking for a collection agency for business collections, you will want to find one that specializes in this service.
That is why it is also important to know what the debt collection agency specializes in so you can ensure you're getting the services you need. This calls for conducting some research and verifying the debt collection agency's specialties. For instance, if you need a debt collection agency that specializes in collecting debts from businesses, it is ideal to work with a company that has experience in your industry. Inquire about the debt collection agency's experience, read reviews and do your research to ensure they offer the services you need.
Look for Complaints, Google Reviews, and Facebook Reviews
Check Google reviews, Facebook reviews, and other review sites to determine if any complaints have been filed against the collection agency. You want to also check how they handled the complaint process. Remember, that a debt collection agency is representing your brand, so you want to make sure that they handle negative feedback and complaints in an appropriate manner.
Compare Fees
It is always important to compare the various rates and contingency fees of the debt collection agencies you're considering. Start by getting a quote from three or four debt collection agencies and review each cost. A professional debt collection agency will be transparent and provide you with all the information you need up front to make a decision on the best agency for your needs. Just remember that you get what you pay for. Lower commission rates do not always result in higher recoveries Sometimes a higher rate is better if you know the agency is going to collect more money and cause fewer complaints.
Get a Recommendation
Business is networking, so recommendations also come in handy when you are looking for a debt collection agency. If colleagues within your industry have found success with a particular debt collector, consider asking about their experience, so you can gather various debt collection agencies to compare.
Make Sure They Are Up-to-Date With Collection Legislation
It is important that debt collection agencies stay current with new laws, so they don't violate them and put your company at risk. Consider choosing a debt collection agency that is up-to-date with collection laws and current legislation.
Inquire About Skip Tracing
Skip tracing is technology debt collection agencies use to find individuals who owe debts and move without leaving a forwarding address. It is important to have this feature, so you can have a better chance of getting back money that is owed to your company. Otherwise, you could be paying for a 'wild goose chase' to find debtors.
Ask if They Use an Auto-Dialer and How They Use It
Improper use of an auto-dialer can put you at risk, due to consumer protection laws, and may impact effectively collecting debt by eliminating the element of personal touch and creating obstacles. If you auto-dial a cell phone on a consumer debt, without express written permission from customers, it can open you up to class action lawsuits. Therefore, stay safe and make sure you ask if the debt collection agency uses an auto-dialer.
Ask if They Give Feedback on Your Account
Collection agencies learn a lot about why customers do not pay. Ask if they give feedback on how to improve the credit granting and collection process to help you reduce bad debt.
Know Your Recovery and Why
Discuss the net-back or the portion of outstanding accounts your business can look forward to getting back. A reputable collection agency uses effective strategies that result in consistent and higher debt recovery for a higher net-back.
Final Thoughts
Finding the right collection agency requires having a plan, but it does not have to be challenging. The great news is that you can find trusted debt collection agencies with the expertise you need for collecting a variety of debts right in California, such as Tavelli, Co. Inc. Tavelli Co. Inc. which offers debt collection services and has over 35 years of experience for collecting commercial and medical debts. Contact Tavelli, Co. Inc. today to get a free consultation about helping to secure debts owed to your company. Even if you do not choose us, you can follow these tips to find the debt collection agency that best fits your needs.
---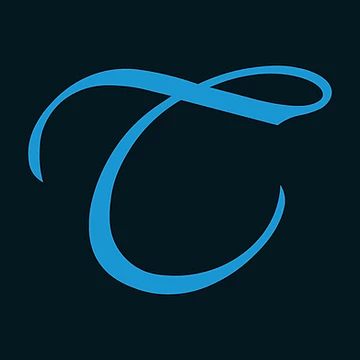 Tavelli Co., Inc. has over 37 years of unparalleled experience in the debt collection and receivables management industry. Our mission is to achieve the right balance between getting clients paid and being empathetic to debtor circumstances, through implementing innovative practices, hiring experienced people, and improving business decisions through analytics. We provide peace of mind to all involved by collecting money with no complaints. Tavelli Co., Inc. takes the time to carefully listen to your customers and share their feedback with you through meaningful data and transparent communication, so you have access to the information you need to make quality decisions and improve your processes in the future. Contact us today and let the debt collection experts at Tavelli Co., Inc. help you set your business up for success.
IMPORTANT: Information provided by Tavelli Co., Inc., any employees of Tavelli Co., Inc., or its subsidiaries is not intended as legal advice and may not be used as legal advice. It is not intended to be a full and exhaustive explanation of the law in any area, nor should it be used to replace the advice of your own legal counsel.