How to Master Patient Invoice Collections if You're an Ancillary Service Provider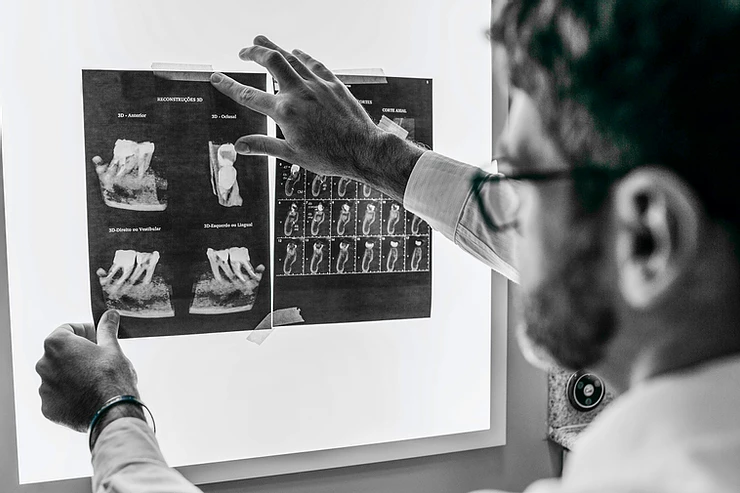 Providing ancillary medical services is rewarding work – But it has its challenges, and one of these challenges is the need to collect patient invoices. In the third quarter of 2018, Quest Diagnostics reported 20% of services billed to patients went unpaid, costing the company about $80 million in lost revenue. In a telephone interview, Quest CFO Mark Guinan stated that the biggest factor driving these write-offs was patients with high deductible plans and coinsurance, not the uninsured.
As more of the total medical bill is shifting to patients by insurance providers, ancillary medical service providers, such as laboratories, radiologists, anesthesiologists, and pathologists are looking to improve their patient invoice collection practices – All while not disrupting revenue from referring physicians. In this article, we will review how to collect your patient-pay receivables, while keeping your referring physicians (and their patients!) happy.
The Unique Challenges of Collecting Patient Invoices as an Ancillary Medical Provider
Keeping referring physicians satisfied is key because new patient referrals are the lifeblood (no pun intended) of your revenue stream – Even one patient complaint can ruin the network of trust that you have built. However, collecting invoices can be tricky when contacting patients you've never met. The first challenge is that your network of referring physicians may not properly explain your billing process to their patients. Physicians may inaccurately say that the your services are "covered" or "free," so when patients receive an invoice, they might think they're not responsible for the payment. Since your name is unfamiliar, patients may even assume that your collection letter is irrelevant.
The second challenge is that, in most cases, you're not in control of the quality of billing information you receive from referring physicians. This creates an environment that, if left unverified, can lead to a higher proportion of incorrect or outdated patient demographics. Therefore, your collection letters go to the wrong people and enter wastebaskets at record speed.
Nevertheless, collecting patient invoices as an ancillary medical provider can be managed efficiently. You can collect your money and we know just how to do it. Below is an overview of how we effectively drive results for our ancillary medical provider clients.
Driving Results with People, Systems, and Data
We achieve excellent results when it comes to optimizing our clients' cash flow and caring for patient relationships because our company focuses on three key areas in our clients' receivables management department everyday: People, Systems, and Data.
People
We rely on a rigorous screening process to ensure that our people are the very best in the business. Our representatives are highly skilled in the art and science of proactive receivables management. They understand how to talk to patients to educate them on your brand and billing process.
Our people know how to partner with patients to settle outstanding receivables quickly. They possess the experience and expertise necessary to diffuse difficult customer service situations. These skills allow them to quickly get to the root of the issue and work with patients to resolve their invoice. Having the right people on board is the first step in air-tight quality assurance. We put our people first, so they put your patients first.
Systems
Advanced technology has made it easy to cut corners throughout the receivables management process. At Tavelli Co., we take a different approach. We leverage technology to manage behind-the-scenes tasks efficiently, and our systems help us intervene early with invoices that may be at risk.
Efficient systems are used to find, prioritize and predict patient payment behavior. This enables patients that want to resolve their debt, an easy and convenient payment channel, while getting patients that require further assistance access to a representative as quickly as possible. We prioritize the human touch by increasing and standardizing communication through our systems, not avoiding it.
Data
Once an invoice is settled, most receivables management firms consider the case closed, but we disagree. We believe every interaction is an opportunity to learn more about preventing future issues.
Your past-due receivables offer valuable insights into where your revenue cycle needs to be adjusted and enhanced. We listen to your patients, analyze the results, and provide you with detailed reporting that offers meaningful feedback to improve your long-term results. We give you precise information, so you can address the physicians and clinics that provide incorrect patient demographics or don't explain your billing process correctly. We take a big picture approach and recognize that your receivables management department influences every other department of your organization, making it crucial for long term success.
Summary
There aren't many receivables management companies that truly put customer service first, but we do. Our commitment to customer service has given us a leading edge in the receivables management industry and we boast a strong success rate when it comes to settling overdue accounts – While keeping patients satisfied! You need to trust that your brand is in good hands and we treat your patients as we do our own, while simultaneously increasing cash flow and improving your processes.
Whether you want to learn about how to enhance your own receivables department through people, systems, and data, or you're interested in supplementing your current efforts with a friendly patient follow-up program, contact us for a free evaluation to see how our organization aligns with your objectives.
Benefits of a Customized Patient Follow-up Program:
Increase patient payments and customer service through early intervention
Support your customer service department by offloading difficult accounts to your "in-house delinquent invoice department"
Presumptively screen and identify accounts that meet your financial aid policy
---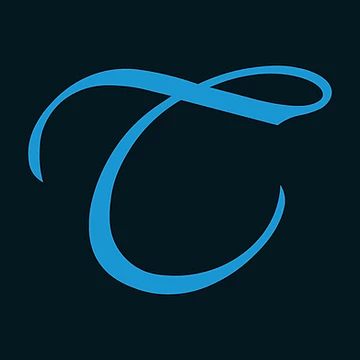 Tavelli Co., Inc. has over 37 years of unparalleled experience in the debt collection and receivables management industry. Our mission is to achieve the right balance between getting clients paid and being empathetic to debtor circumstances, through implementing innovative practices, hiring experienced people, and improving business decisions through analytics. We provide peace of mind to all involved by collecting money with no complaints. Tavelli Co., Inc. takes the time to carefully listen to your customers and share their feedback with you through meaningful data and transparent communication, so you have access to the information you need to make quality decisions and improve your processes in the future. Contact us today and let the debt collection experts at Tavelli Co., Inc. help you set your business up for success.
IMPORTANT: Information provided by Tavelli Co., Inc., any employees of Tavelli Co., Inc., or its subsidiaries is not intended as legal advice and may not be used as legal advice. It is not intended to be a full and exhaustive explanation of the law in any area, nor should it be used to replace the advice of your own legal counsel.