Regulation F: An Update to the Fair Debt Collection Practices Act
Regulation F is the first significant update to the Fair Debt Collection Practices Act (FDCPA) since it was passed by Congress in 1977. The document is complex at over 350 pages in length and goes into effect on November 30, 2021.
Among many requirements, Regulation F will require debt collection agencies to send a more detailed validation notice to consumers within five days of first contact. Your business will likely need to work more closely with your collection agency because of the additional information needed.
The updated validation notice is designed to help consumers understand certain details about their balance and when it originated. Businesses will need to give their collection agency an itemization date which will help the consumer understand if their debt is past the statute of limitations. The itemization date your business provides your collection agency to ensure compliance will be one of the five following dates:
Transaction Date: The date that service was provided. Used in connection with most medical debt. If the debt includes multiple transaction dates, this will be the most recent date.
Last statement Date: Or the invoice provided to the consumer by the creditor. Used in connection with most personal or professional services.
Charge-off Date: Generally used by credit card companies or financial institutions.
Date of the Last Payment: The most recent payment applied to the debt.
Judgment Date: If there is a court judgment attached to the debt. Used when court judgments are assigned to collections.
Your business will also need to provide the amount of the account balance on the original itemization date which is the original amount owed by the consumer on the date that was provided as the itemization date. If the debt being assigned is a result of multiple services or charges, this will be the total of those unpaid charges.
Regulation F will also require your business to provide your collection partner with the total payments and credits. This is the combined total of all payments, adjustments, and credits that were applied to the amount owed after the itemization date.  After applying these payments and credits to the amount on the itemization date, the balance remaining should be equal to the total being assigned to collections.
The collection-agency your business chooses to partner with is now more important than ever. Once Regulation F goes into effect, it will be imperative to work alongside a reputable collection agency with organized processes to provide information in a timely manner.
Our California-based collection agency is committed to working with you to establish consistent and compliant collection efforts. We believe the best collection results occur when we partner with our clients to accomplish our debt collection goals.
At Tavelli Co., we believe in collecting your money the right way. We have decades of experience working in accounts receivables and are innovative leaders in the debt collection industry. If you have any questions, call our office at(707) 509-5565 or request information about our collection services.
---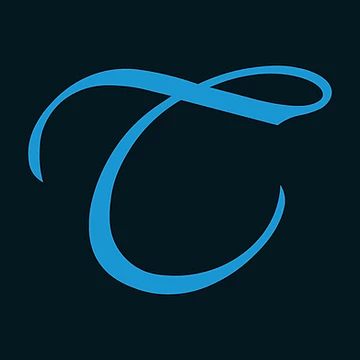 Tavelli Co., Inc. has over 37 years of unparalleled experience in the debt collection and receivables management industry. Our mission is to achieve the right balance between getting clients paid and being empathetic to debtor circumstances, through implementing innovative practices, hiring experienced people, and improving business decisions through analytics. We provide peace of mind to all involved by collecting money with no complaints. Tavelli Co., Inc. takes the time to carefully listen to your customers and share their feedback with you through meaningful data and transparent communication, so you have access to the information you need to make quality decisions and improve your processes in the future. Contact us today and let the debt collection experts at Tavelli Co., Inc. help you set your business up for success.
IMPORTANT: Information provided by Tavelli Co., Inc., any employees of Tavelli Co., Inc., or its subsidiaries is not intended as legal advice and may not be used as legal advice. It is not intended to be a full and exhaustive explanation of the law in any area, nor should it be used to replace the advice of your own legal counsel.